Top Start-Ups IPO: In the upcoming year 2022, the Indian start-ups are planning to raise funds through an initial public offering. Last year start-up companies got a huge response from Retail investors, qualified Institutional investors, and non Institutional investors. the investors have subscribed their reserved portion and all startup's ipo was oversubscribed. Now, all investors are focused on 2002, upcoming startup giants IPOs including Oyo, Flipkart, Byju's, Ola, and more.
Delivery
The Indian logistics company has filed a Rs 7460 cr draft paper with the security exchange board of India. The initial public offering comprises a fresh issue share worth Rs 5000cr and an offer for sale of Rs 2460 cr. The company operates under the pan India network and provides services in 17,045 postal codes as of June 2021.
The fresh issue will be used toward the business organic growth and other strategic initiatives. Delivery provides supply chain solutions to e-commerce marketplace, lifestyle, retails, consumers electronics, automotive, manufacturing, as of June 2021
Oyo Hospitality
Oyo is India's leading online hospitality unicorn, has filed its DRHP with the SEBI to raise around Rs 8430 cr. The offers comprise a fresh issue of Rs 7000 cr and an offer for sale of Rs 1430 cr. The Oyo was aiming for a valuation of $ 12 billion and was last valued at $ 9.6 billion when it raised $5 million in strategic capital from Microsoft. The company's existing investors may sell their stakes, partial or full, to exit Oyo hospitality. The founder Ritesh Agarwal and his holding company RA hospitality hold a 33.16 % stake and Softbank group corp by way of SAF India have a 46.62 % shareholding.
Droom
The automobile e-commerce unicorn Droom has filed a draft paper with the security exchange board of India in November. The public offering has raised up to Rs 3000 cr and its public offering includes a fresh issue of shares aggregating Rs 2000 cr and an offer for sale of shares up to Rs 1000 cr. The ipo utilizes Rs 1150 cr for organic growth initiatives including expansion to Tier 3 and Tier 4 cities and international expansion. The company founder Sandeep Aggarwal and Droom Pte ltd has held 100 5 stakes in the company.
Pharmeasy
The parent company of pharmacy unicorn pharmeasy has filed its DRHP with the SEBI for Rts 6250 cr initial public offering through a primary share sale. The company was last valued at $ 5.6 billion in Rs 2635.22 cr pre ipo round in Oct. The company currently offers products and services including medicines and also offers teleconsulting, diagnostics tests and software services.
MobiKwik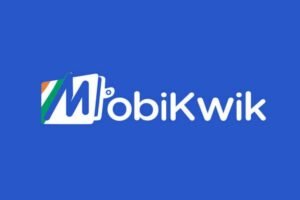 MobiKwik is India's leading fintech startup, which has planned to raise Rs 1900 cr through an initial public offering. Its public offering comprises a fresh issue worth Rs 1500 cr and an offer for sale of Rs 400 cr. The company has mainly focused on financial services such as mobile recharges, bill payments, gift cards, money transfers and also offer to buy now pay later options to the users. The ipo is expected to hit the market in the first quarter of 2021.
Ola
The automotive company has plans to sell its shares in the first half of 2022. Ola has planned to raise Rs 15000 cr through a public offering. Ola has a majority share of India's ride market, where it competes with uber technologies.  The company backed by Janan's Softbank group is also gearing up to create Super App for user mobility. Olla wanted to expand the offering and plans to leverage the customer-based offer finance services and microinsurance in the future moving toward a super app.
Byju's
India's biggest ed-tech startup Byju's has planned an IPO in 2022. The company plans to raise between $ 400 million to $ 600 million in order to boost its plan to go public. The startup held talks with several SPAC partners and worked on an agreement with Michel Klein's Churchill capital. Byju's would raise $ 4 billion and seek a valuation of about $ 48 billion. Currently, the startup was valued at $ 21 billion, according to the firm CB insight.
Ixigo
Ai-based travel app ixigo has filed a draft paper with market regulator SEBI to raise Rs 1600 cr via initial public offers. The company is backed by the sequoia capital, elevation capital, GIC and Micromax. According to DRHP, the ipo comprises a fresh issue of Rs 750 cr and an offer for sale of Rs 850 cr. The issue will facilitate a partial exit for investors elevation capital and Micromax and also be used for organic and inorganic growth initiatives and general corporate purposes.
Flipkart
India's biggest e-commerce giant Flipkart will go for an initial public offering in Nov and December next year, the company CEO Kalian Krishnamurthy said.
The Walmart-owned Flipkart was last valued at $ 37.6 billion in July, after raising $ 3.6 billion from the Canada pension plan investment board and others. Walmart had acquired 77 % shares in Flipkart in 2018, giving exit to founder Sachin and Binny Bansal.